In 2020, CycloCévennes is offering three road bike weeks, each with a different focus. Use the profiles to discover which one will allow you to find fellow-cyclists who have a level of fitness similar to your own.
Obviously, a group of eight riders cannot stay as close together in mountainous terrain as they can on the flat. But this doesn't matter, as the slipstream is not a factor, and everyone can ride uphill at their own pace – without group pressure and without constantly having to brake or overexert themselves.
We have found that the following arrangement works well: we always tackle the first mountain of the day together at a pace that allows everyone to relax and stay to together. In the course of the following Stages, we usually find out who wants to chase after the imaginary Climber's Jersey and who wants to do things at a more leisurely pace. On the longer climbs, the rule is: go for it! The whole group meets up again at the summit of the pass.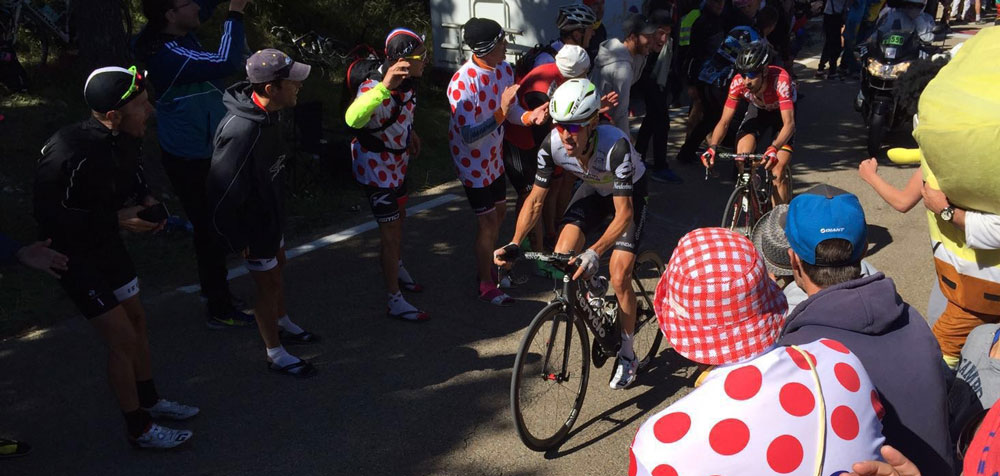 The Tour de France week combines a distance profile for the endurance mountain cyclist with a visit to two Tour de France Stages. You can expect, on average, 1700 metres climbing, over a distance of about 100 kilometres per day. Apart from an extended lunch-break, there is the chance for further breaks.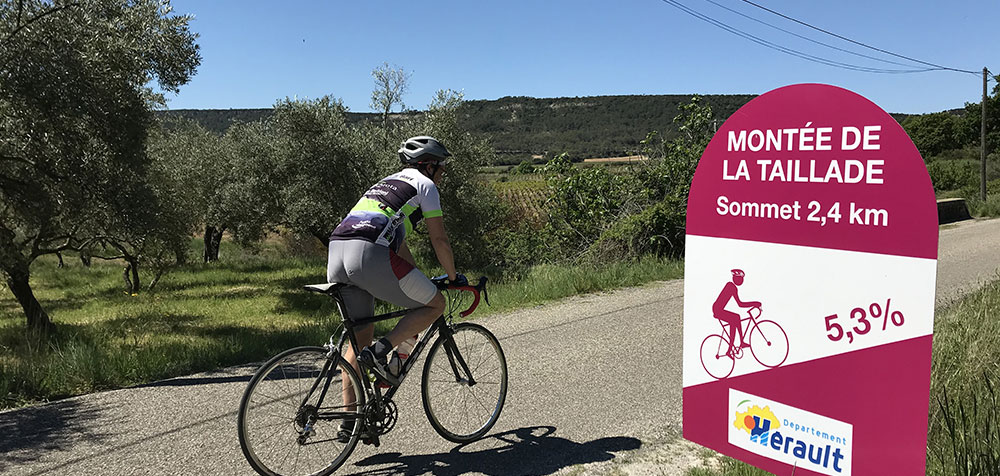 Die Climber week is aimed both at endurance- and sport-riders who have a good basic level of endurance and have already got quite a few metres of mountain climbing behind them. On average, the daily Stages are 120 kilometres long and rise up to 2600 metres in altitude. Apart from an extended lunch-break, there are rather fewer stops.
The Leisure rider week combines excursions with some detours into local culture and the animal world. Even in this week, routes are anything but flat, but there is still time, alongside the drink- and meal-breaks, to visit a vulture observatory, a limestone cave with stalagmites and stalactites, a medieval town, an organic farm, a bamboo garden or an ancient silk factory. Every day, you will do about 60 kilometres and climb some 1000 metres.